This tutorial demonstrates how to change the order of the products in the products embed.
Scroll to the bottom for the video tutorial.
Step 1: Navigate to Manage > Products
Step 2: Select Sort Items

Step 3: Drag and drop the items in to the order that you would like them to appear in the embed.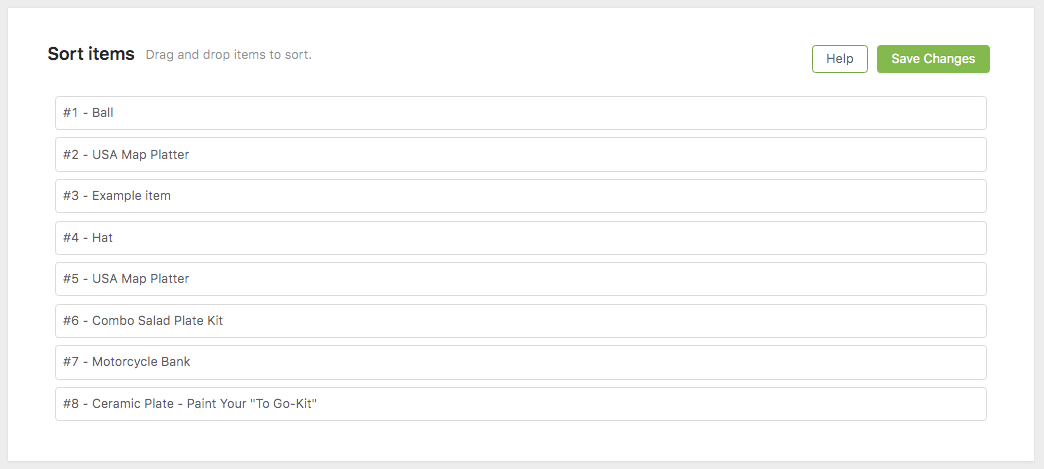 Step 4: To save click Save Changes
Video Tutorial: