This tutorial will demonstrate how to bulk publish, un-publish, and delete items.
Scroll down for video tutorial
Step 1: Navigate to Manage > Products
Step 2: Check the boxes in the far left column for the items that you want to publish, unpublish, or delete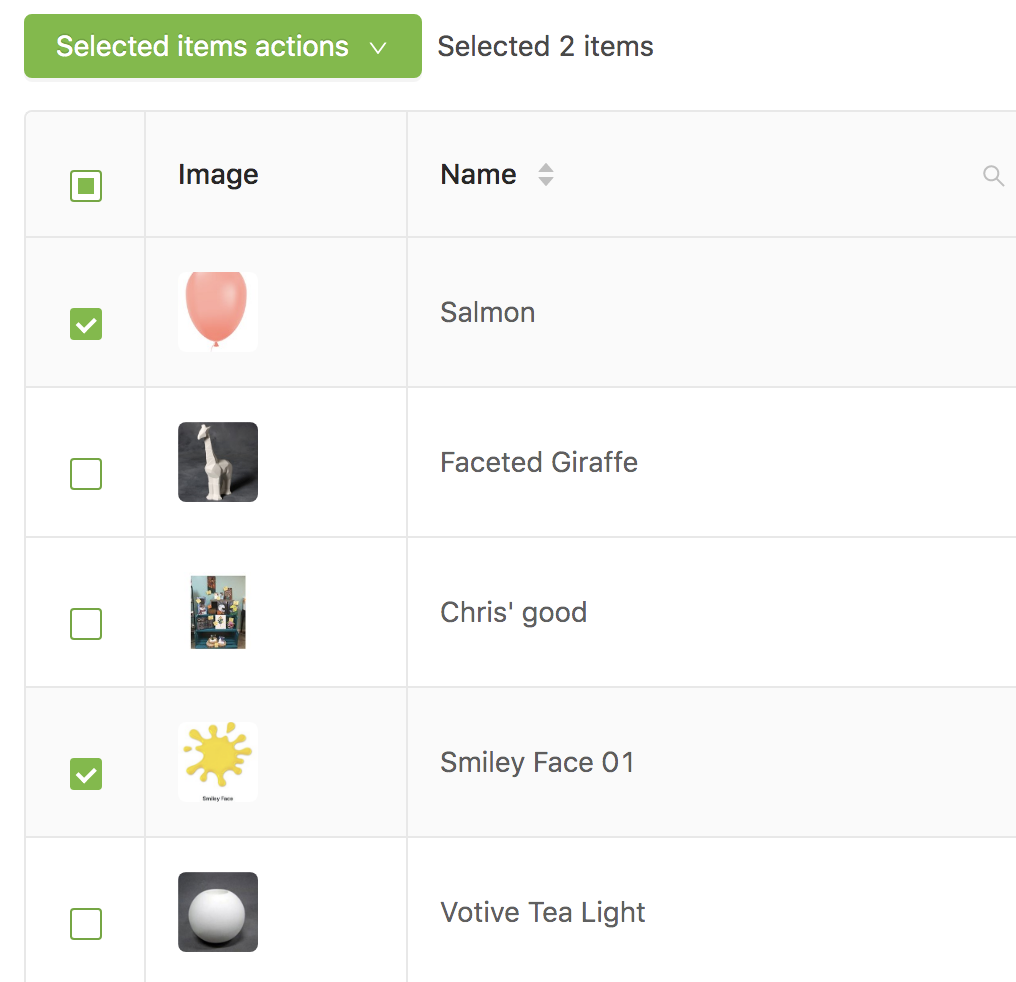 Step 3: Select the dropdown "Selected items actions"
a. To bulk publish select "Publish selected items"
b. To bulk unpublish select "Unpublish selected items"
c. To bulk delete select "Delete selected items"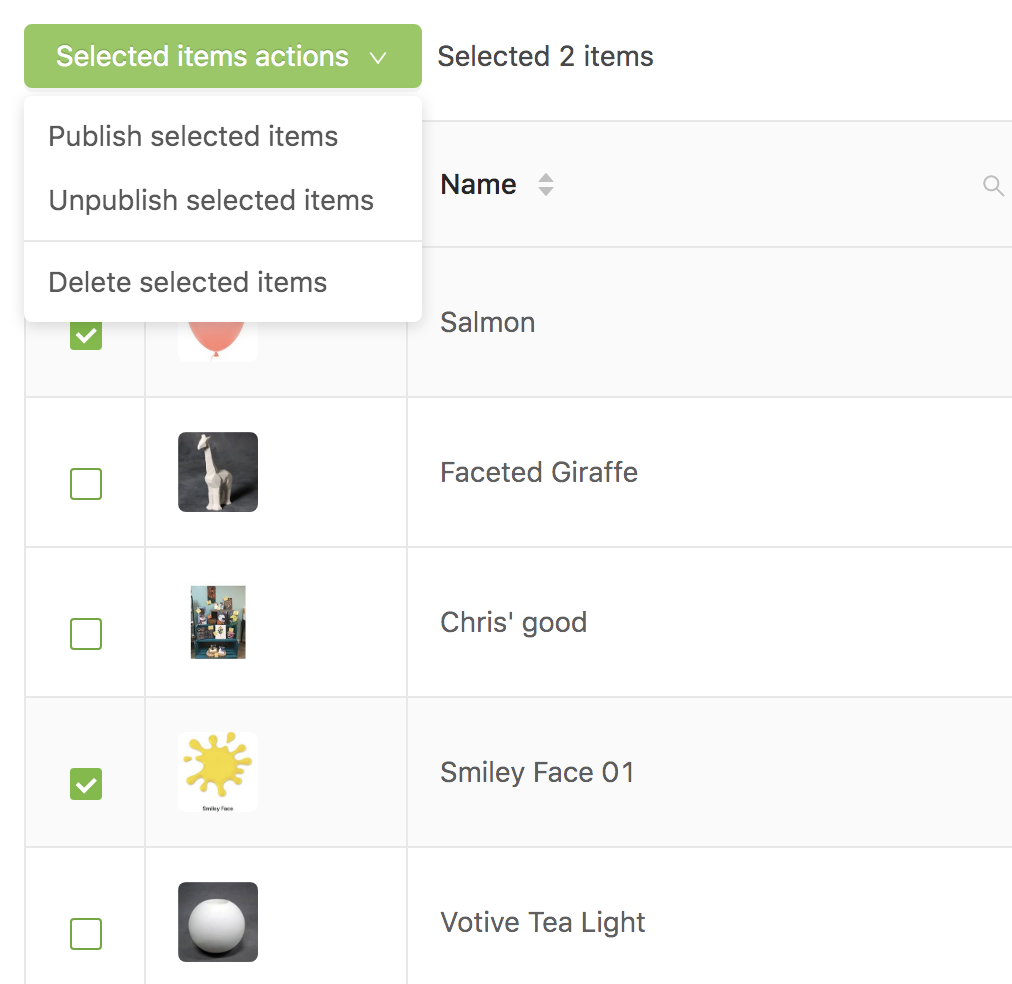 Step 4: A notification will appear in the top right corner notifying you when the action has saved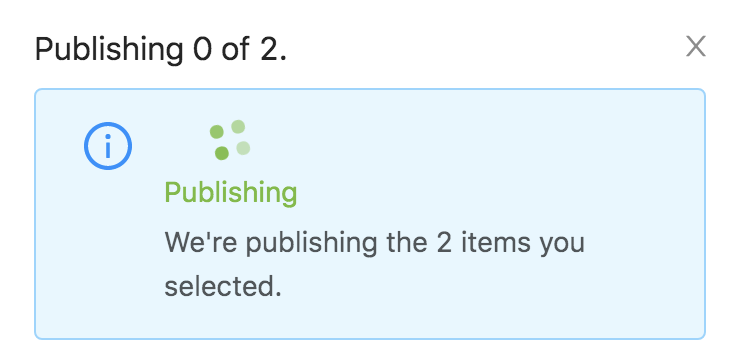 Video Tutorial: