This tutorial will show you how to upload your Shopify Items to the PlaceFull Product Management Page.
Scroll to the bottom for the video tutorial.
Step 1: Export the CSV file from Shopify that you will be uploading to PlaceFull.
Step 2: Login to PlaceFull and navigate to Manage > Products.
Step 3: Select Create New items > Create new items from a Shopify export CSV file

Step 4: Read the instructions provided in the Pop up and then select the CSV file that you have exported from Shopify.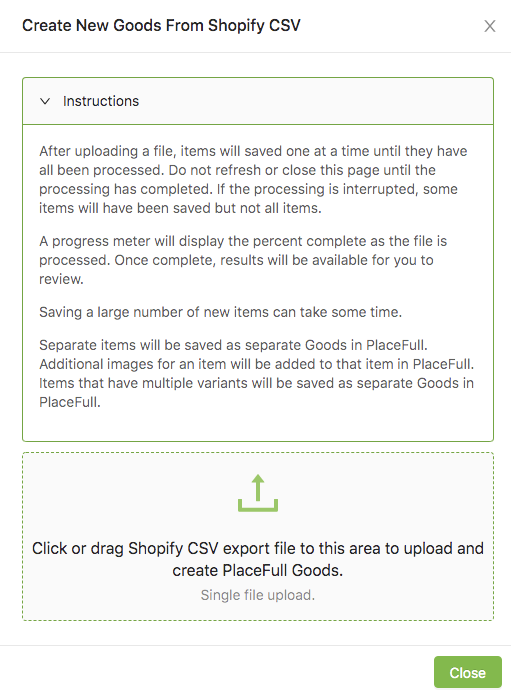 Step 5: A progress circle will inform you how complete the upload is. Be patient with this part, the more goods you are uploading the longer it will take.

Once the upload is complete the progress circle will turn green.

Step 6: Click the view results drop down to see if anything has failed to upload. In my example, the SKU number failed to upload because I did not include them in my CSV upload. I will have to go in and manually add these later.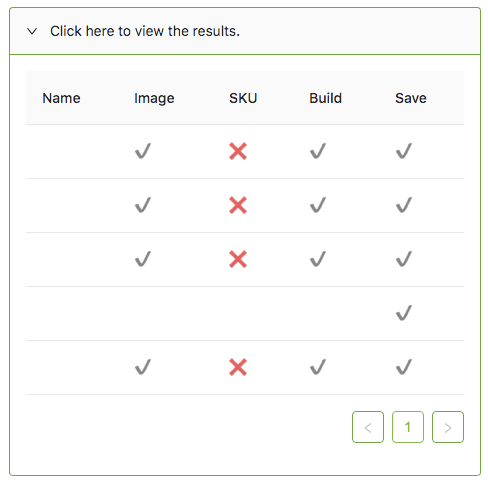 Step 7: Click Reset if you would like to upload more items. If not, you are done. Click the close button and you will see that the new items have been added to your inventory.
Video Tutorial: