One way to provide your customers with an opportunity to leave a tip at the time of checkout is by using Add-Ons.
Scroll down for video tutorial
1. Select the Add On edit bubble.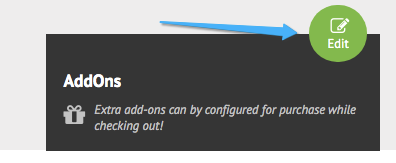 2. Select Create Add-On.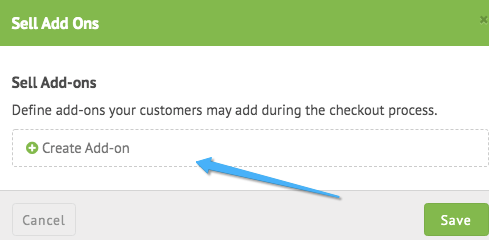 3. Select create a custom add-on.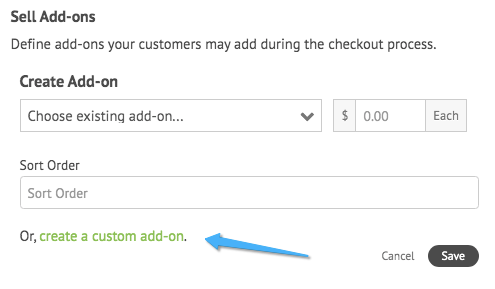 4. Fill out the given fields and click save. I will add to more tip options later on.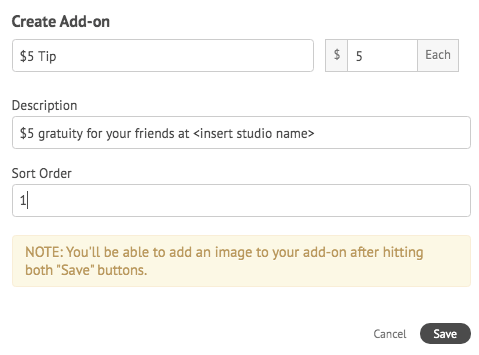 5. Repeat steps 2-4 for however many different tip options you would like to provide. I chose to have 3 tip options, $5, $10, and $15.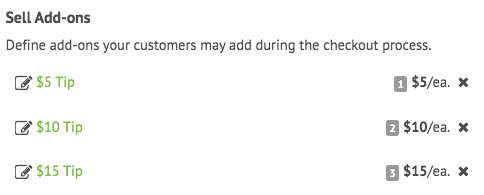 6. Click the green save button and these Add On tips will be added to the checkout process. See how they will appear in the checkout process below.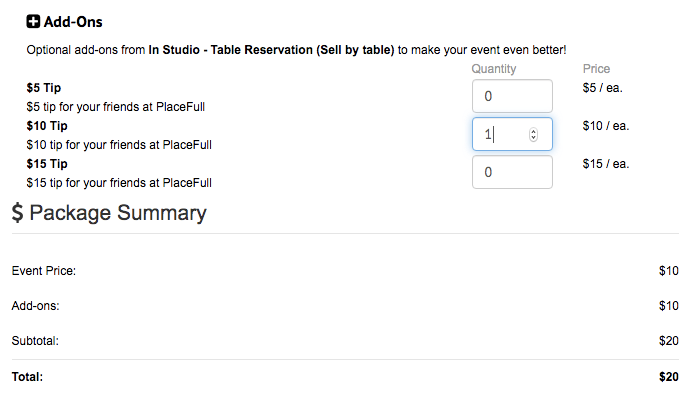 Video Tutorial: