How to Create a Goods Style Listing
1. Navigate to Manage > Goods and select the "New" button in the top right corner.
2. Fill out the Fields, starting at the top and working your way to the bottom. Setting up your "To-Go Kit" as a good does not offer as much customization as the Booking/Event style listing does. Try to include as much information in the Description as possible. I included "Paint your own pottery at home with our "To-Go Kit". Each Kit includes 1 Ceramic Plate, 3 colors of Paint, 1 paint brush, and 1 painting Palette. You will be expected to pick up the "To Go-Kit" from the studio."
3. I would recommend adding a category to the Good and so you can embed that particular listing by itself without listing all of your other goods with it.
4. Add images, pricing, and inventory controls appropriately.
5. Add any Questions that you think are fit, below are the ones that I included. See the link below for how to create questions.
https://support.placefull.com/hc/en-us/articles/201775509-How-to-Create-Customer-Booking-Questions-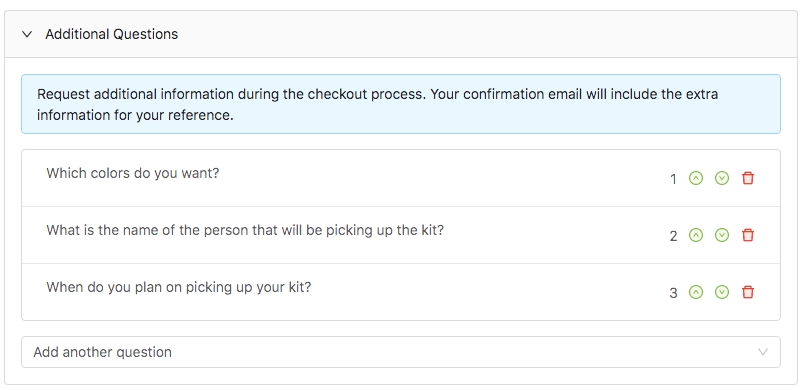 6. Save the Good and embed to your website, see link below.
https://support.placefull.com/hc/en-us/articles/360040008612-Embedding-Goods-On-to-Your-Website