If a customer ever calls in saying they accidentally booked their party or event on the wrong day, then you can go into the Calendar and change it without canceling the event. See below for the tutorial on how to do this.
1. Start with going to PlaceFull.com and signing into your account.
2. Next, go to the calendar.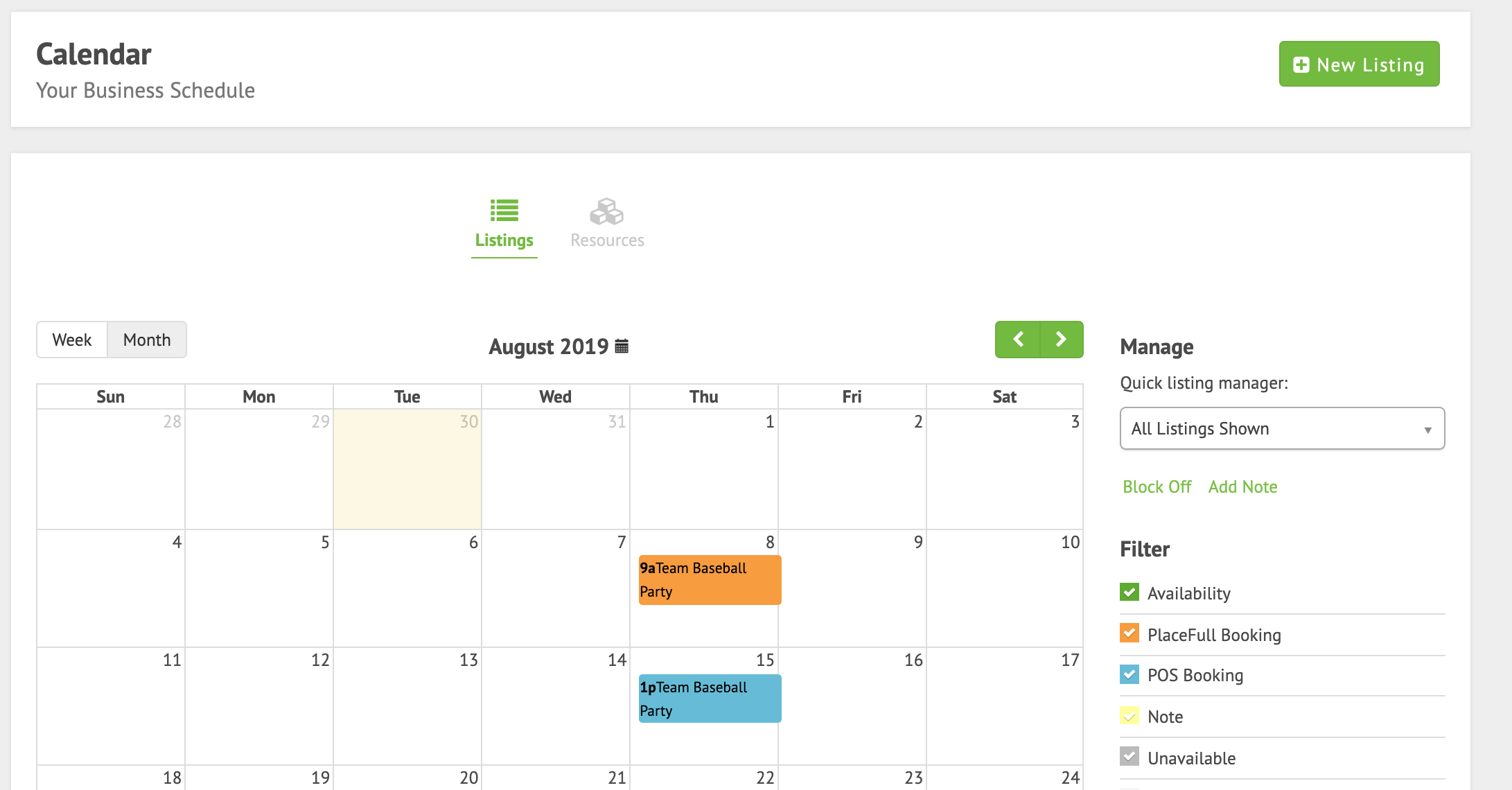 3. Find the event you want to reschedule and click on it.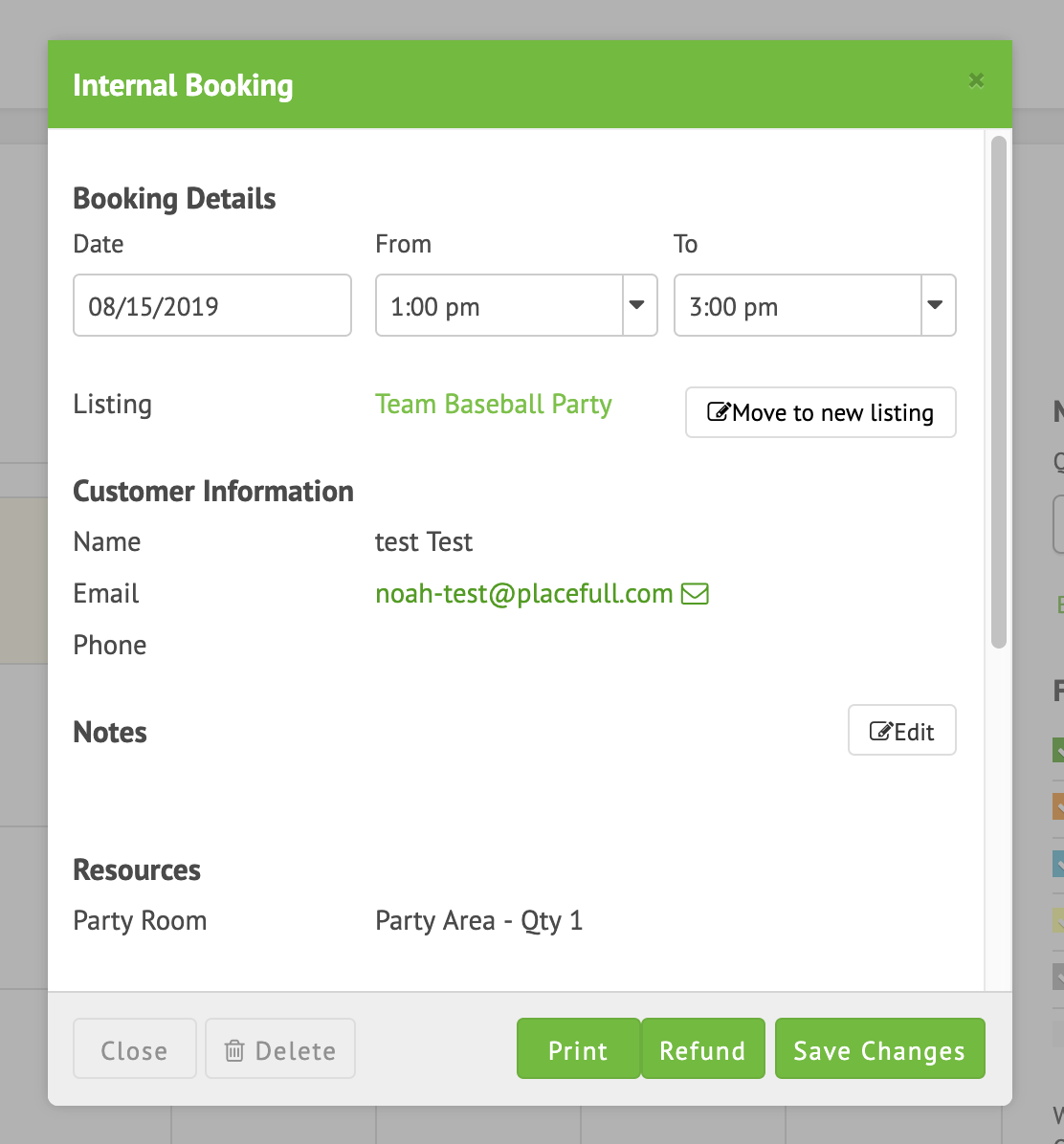 4. Click the white Move to new listing button.
5. Select the event you want to change it to or if its the same, then select that event again. Click Confirm. 
(Do NOT click Save Changes on the next screen yet!)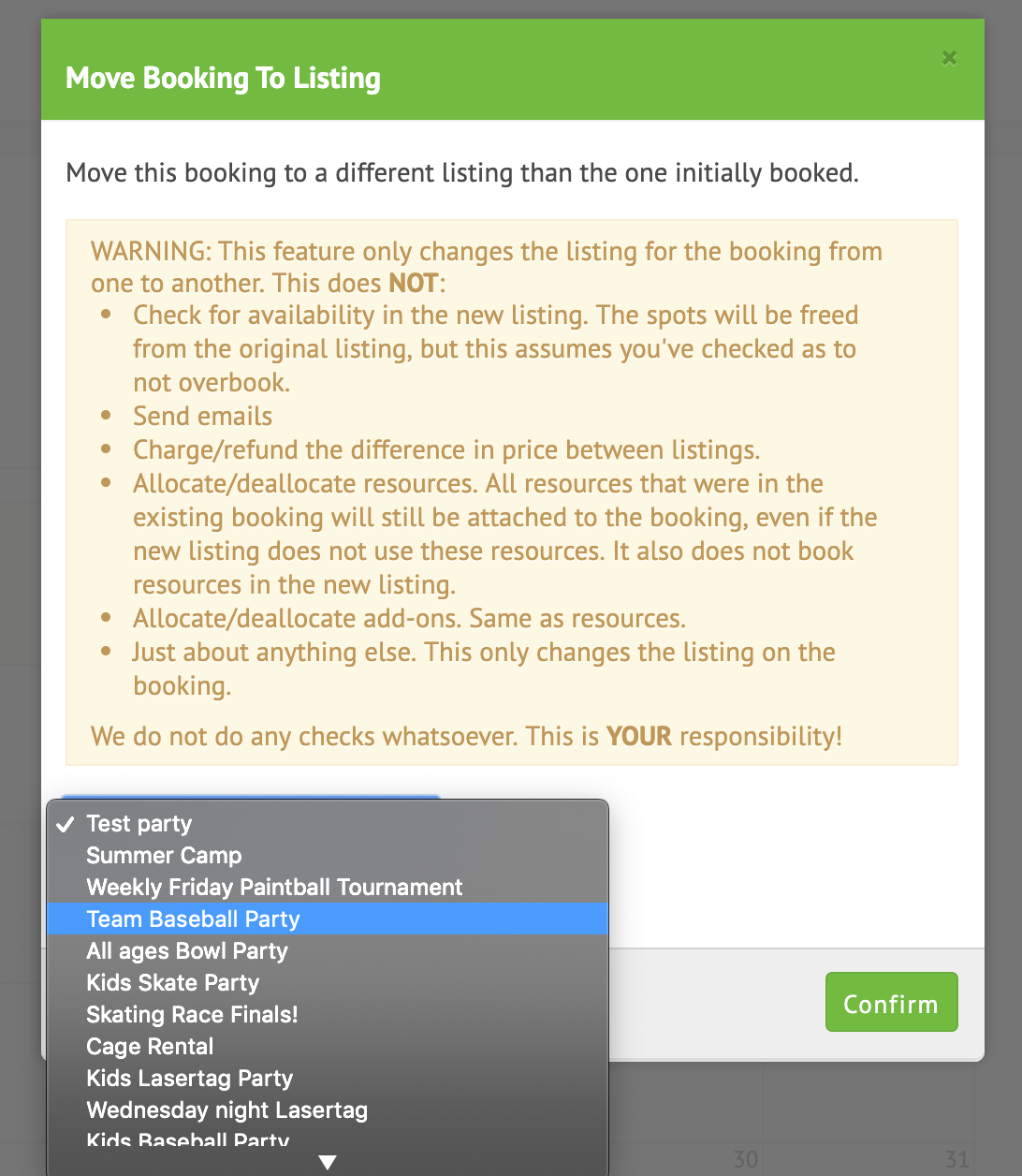 6. Next change the date to whenever you want your party, if that time is available. (IMPORTANT: Change the date before you save the changes or else it will delete the whole booking and you'll lose all the customers information.)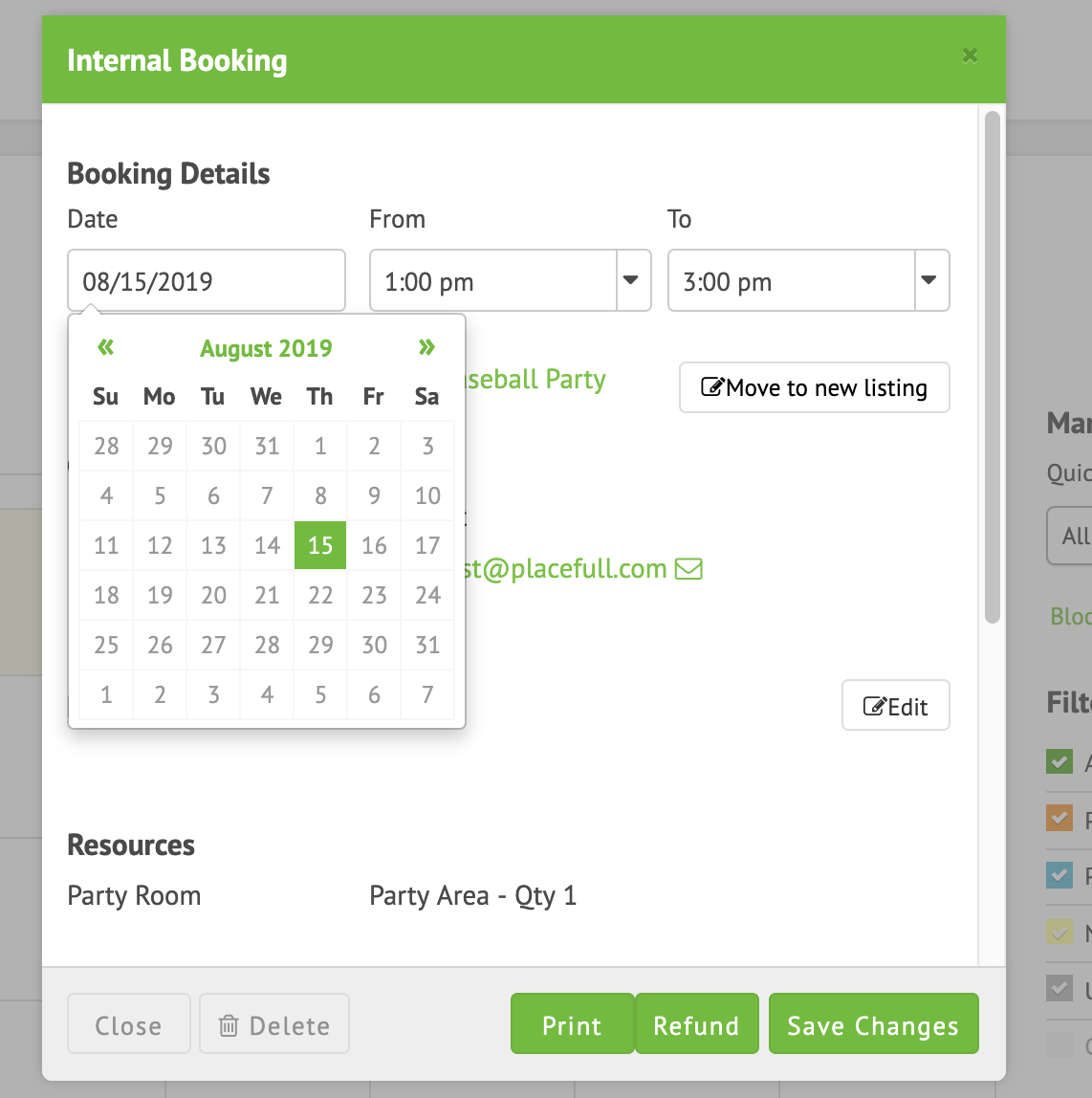 7. Save changes at the end.
Here is a screen recording of how to do it as well: 
If you still are having trouble, call PlaceFull support at 1(206)624-0295.