Confirmation Email Messages are now customizable! In the image below you will see 2 different locations where custom messages can appear.
If you save a message for ALL listings, it will appear at the top of the confirmation email.
If you would like your custom message to appear for an INDIVIDUAL listing, it will appear at the bottom of your confirmation email.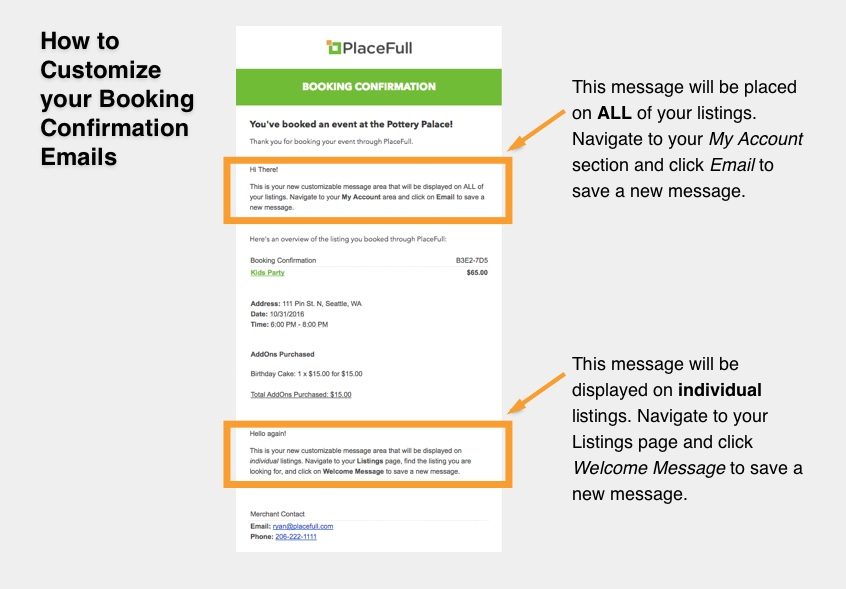 How to Set your Welcome Message:
1. Click the drop-down Manage tab from your PlaceFull dashboard and click Listings.

2. Locate the listing you would like to create a welcome message for and click on Welcome Message

3. Type your customized message and click the green Save button when you are finished for your message to appear on your customers confirmation email for that listing.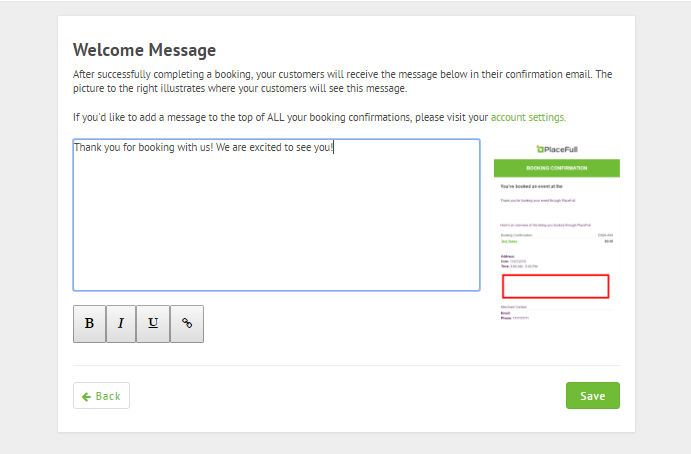 How to Add a Message to ALL Confirmation Emails:
1. Select the drop down menu and click on My Account.

2. Select the Email tab.

3. From the Email tab, scroll down to the Booking Confirmation Message section and type your customized message. Click Save when you are finished with your message and it will appear on every confirmation email for all listings.