Creating private or password protected listings is great way to allow only specific customers to book an event - like for a private party for example.
How to Password Protected A Private Listing
1. Click the drop-down Manage tab from your PlaceFull dashboard and click Listings. 

2. Find and click Edit on the listing you want to make private.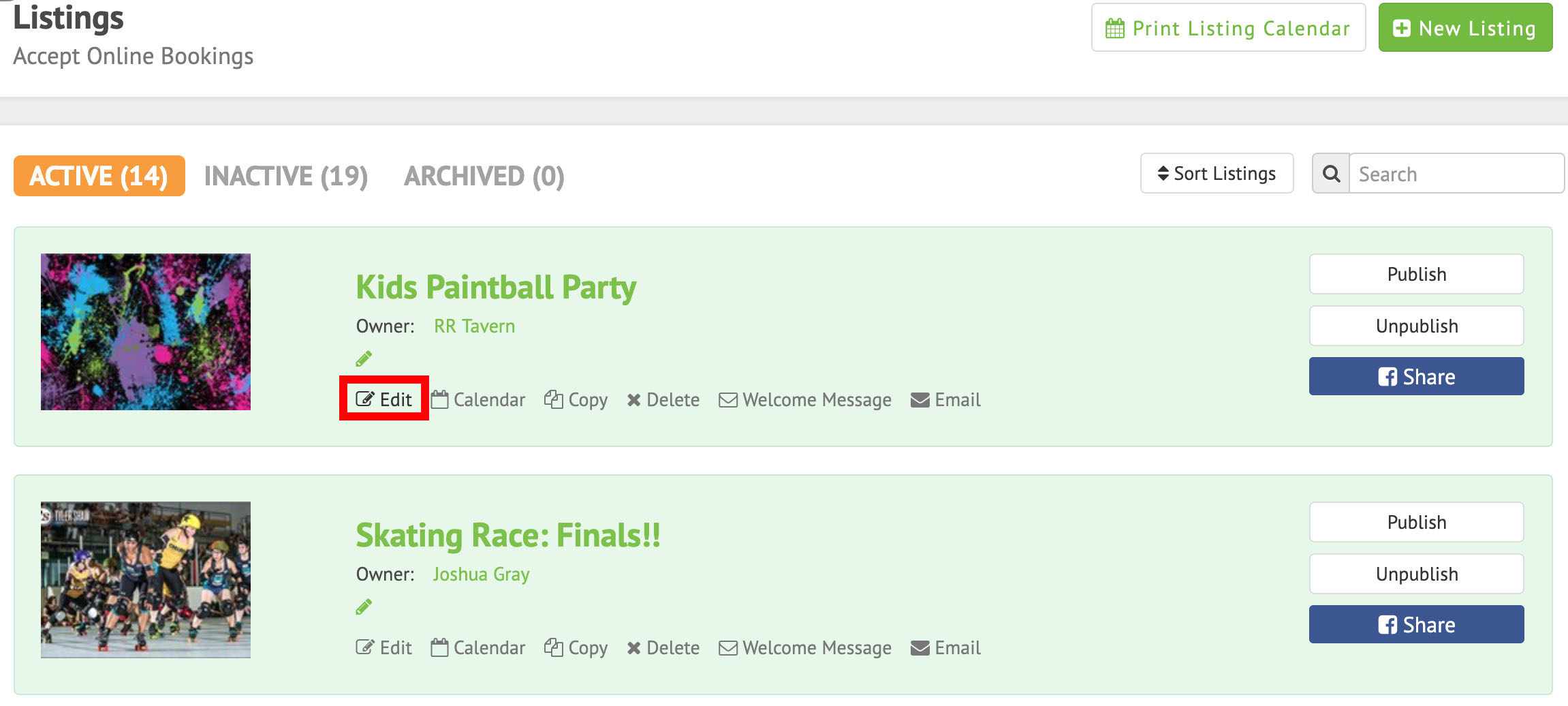 3. Click the green Edit bubble above the starting price in the listing editor.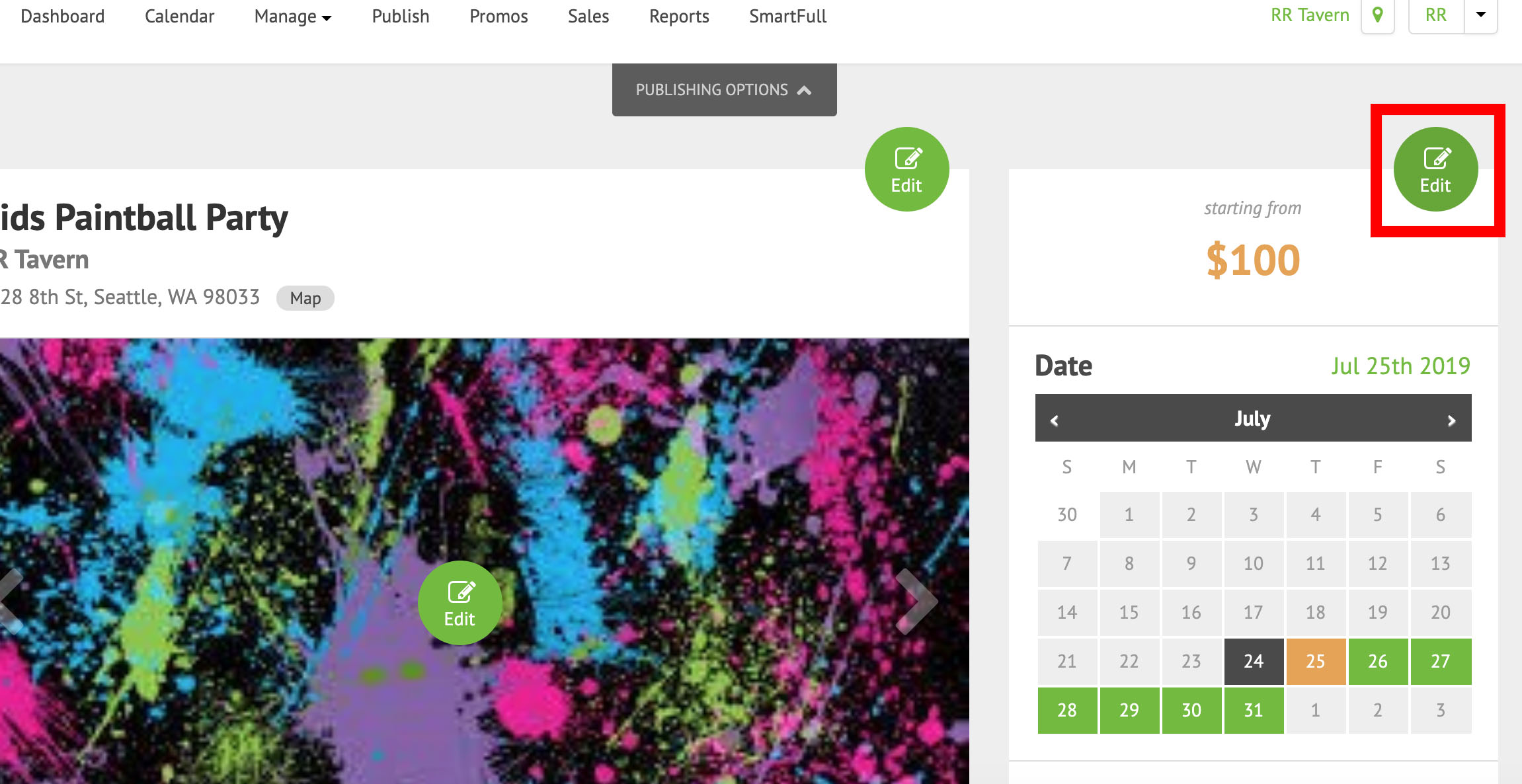 4. Click on the Extras tab at the top of the pop-up window. 

5. Scroll down to the Private Listing section and type the password that will be required to access the listing.
6. Click Save.