PlaceFull resources such as party rooms, equipment, and staff may need to be manually changed to unavailable for a certain period of time. For example, maybe someone booked a party a year in advance before you started using PlaceFull and now you need to ensure that the party room doesn't become double booked. We made it easy to manually block off resources in just a few simple steps. 
Steps to Block off a Resource for a Certain Time Slot:
1. From your Dashboard, click on Calendar from the upper menu.

2. Click on the Resources icon above your Calendar.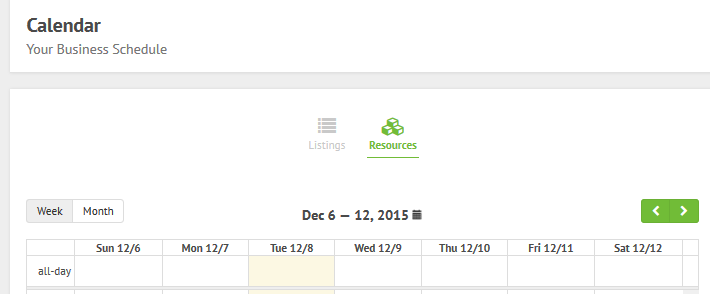 3. From the drop-down menu on the right, select the resource that you would like to block off or make unavailable.

3. On the calendar, click and drag your mouse to select the time slot you want to block off or make unavailable. You can always adjust the time in the next pop-up window if you click and drag your mouse over the incorrect times.
4. From the pop-up window, type how many of that resource you want to block off. Please Note: If you leave this blank, it will block off all of available spots for that resource. 
4. Add notes (optional).

5. Click Save.
If you are a new PlaceFull customer, be sure to block off listings and spaces that have already been reserved before implementing our software.