How to Share A Listing on Facebook
1. Click the drop-down Manage tab from your PlaceFull dashboard and click Listings.

2. Click the blue Facebook share button to the right of the listing you would like to share. 

3. In the Facebook pop-up window, click the drop-down menu at the top of the window to change who you are sharing the post with and write a message for your post - if you'd like!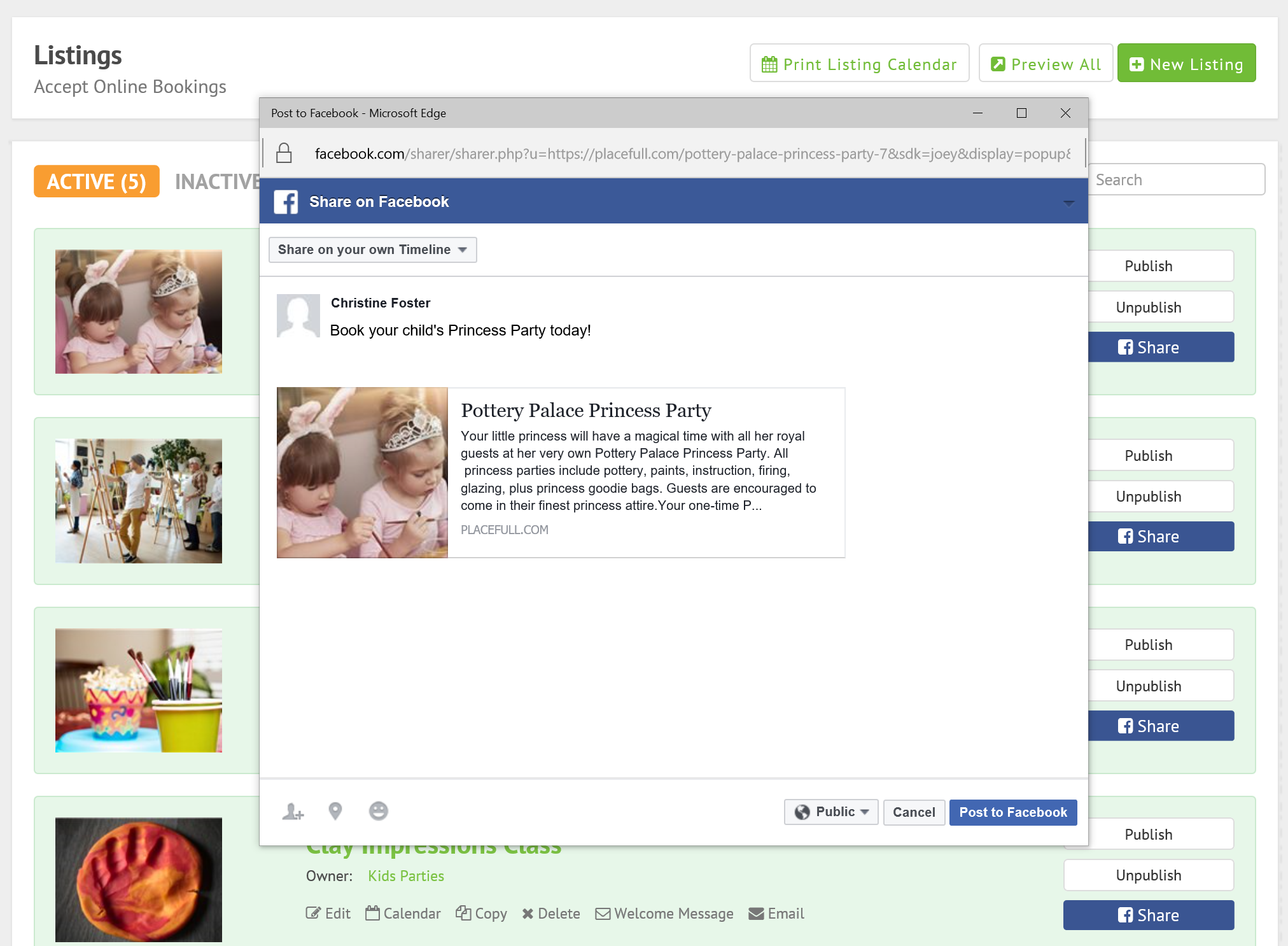 4. Click Post to Facebook.