Option 1:
How to Create a Gift Certificate Using an Event/Booking Style Listing
1. In the listing editor, click the green edit bubble above the starting price.
2. In the pop-up window, edit the General, Pricing, and Availability sections.
General Section - Edit Spots available per timeslot to the amount of gift cards you expect to sell (in this example we use 100).
Pricing Section - Select Per Use, edit Default Price Name to "Gift Certificate" and add the gift card price.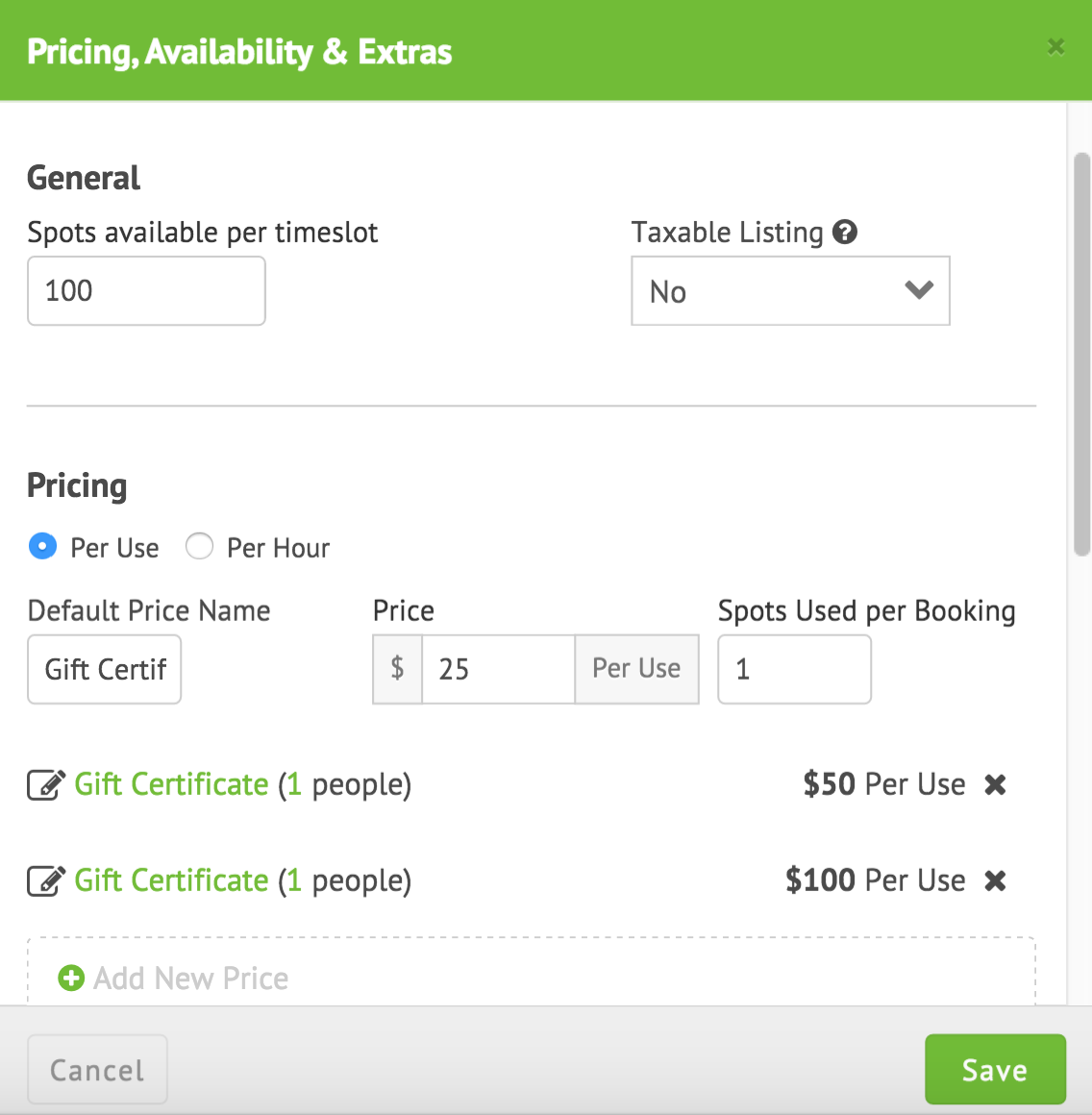 Availability Section
To set-up a reoccurring gift card listing with no end date: Set Duration of one booking to 1 hour (60 minutes), add the start date and time (any date and time will work), and leave the end date blank.
To set-up a gift card limited time listing with a start and end date: If you would like to end Gift Card sales on a certain date, simply add the desired end date.
Option 2:
How to Create a Gift Certificate using Goods
1. Navigate top the Goods Management Page.

2. Select the green "New" button on the top right hand side of the screen to create a new good.

3. Fill out the fields provided specific to the Gift Certificate you are selling.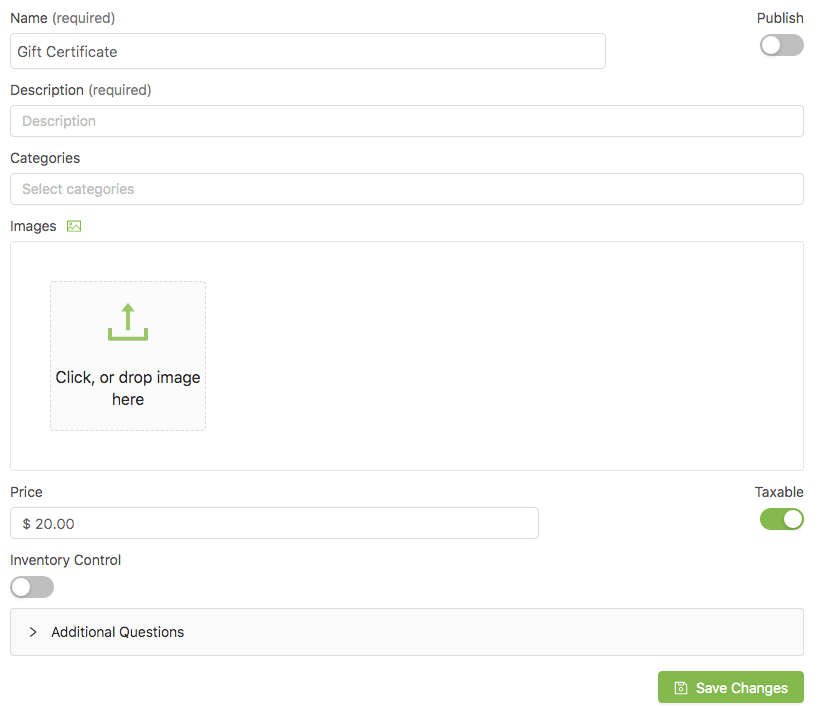 4. Publish the Good by sliding the "Publish" slider on the top right hand side of the page.

5. To embed the good to your website, follow the instructions on the linked page below.
https://support.placefull.com/hc/en-us/articles/360040008612-Embedding-Goods-On-to-Your-Website