How to Create a Gift Card Listing 
1. In the listing editor, click the green edit bubble above the starting price.
2. In the pop-up window, edit the General, Pricing, and Availability sections. 
General Section - Edit Spots available per timeslot to the amount of gift cards you expect to sell (in this example we use 100).
Pricing Section - Select Per Use, edit Default Price Name to "Gift Certificate" and add the gift card price.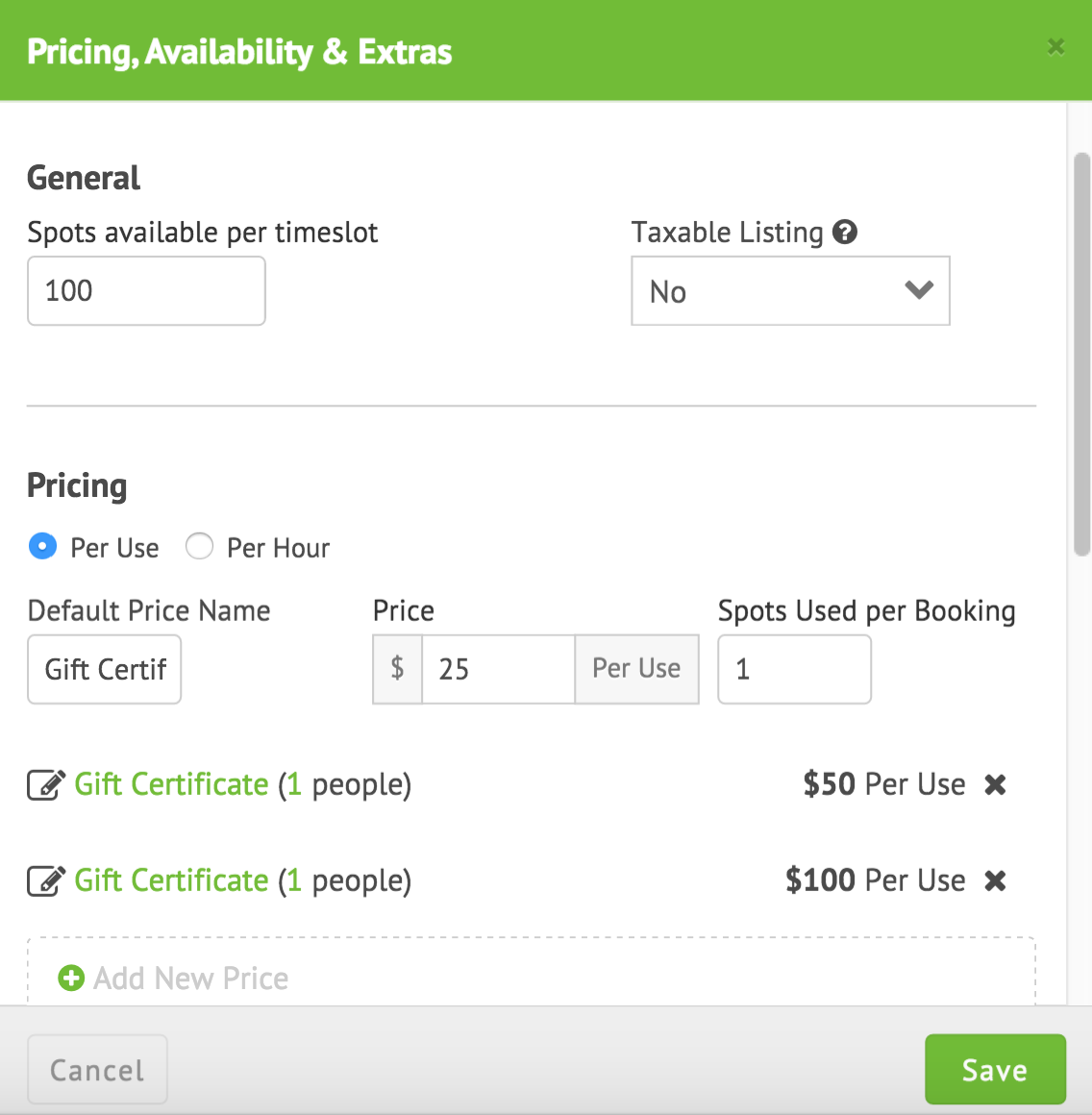 Availability Section 
To set-up a reoccurring gift card listing with no end date: Set Duration of one booking to 1 hour (60 minutes), add the start date and time (any date and time will work), and leave the end date blank.
To set-up a gift card limited time listing with a start and end date: If you would like to end Gift Card sales on a certain date, simply add the desired end date.