The PlaceFull Calendar Integration tool allows you to easily sync your online booking calendar and schedule with your day to day personal calendar. Learn how to overlay your online booking calendar with personal calendars of all types so you can see your up-to-date schedule on Google, iPhone, iPad, Android, Outlook, and Hotmail. 
With PlaceFull's Calendar Integration tool, you can see your most up-to-date availability at a glance from any device. To get started, go to the support page, Click Calendar Integration  from the left-hand menu and follow the steps based on your email system.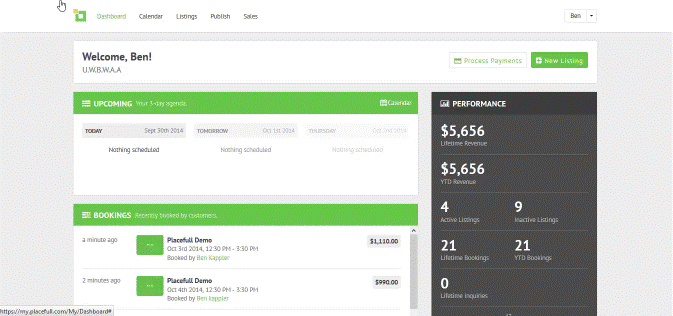 Steps to Integrate your PlaceFull Calendar:
1. Click the drop down next to your name in the top right corner of your dashboard.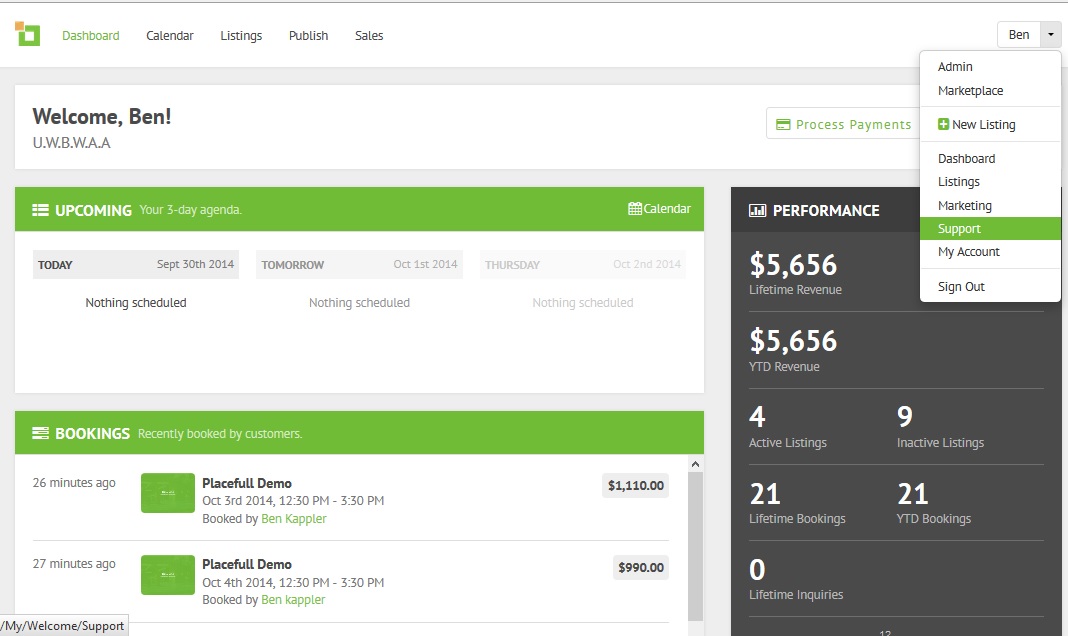 2. Select Support
3. Select Calendar Integration on the left side of the support page.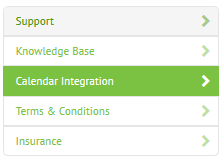 4. Select your personal calendar type from the top menu and follow the steps provided.