Merchants have the ability to assign different types of access to an account - depending on the role you assign to the user. To see a detailed description of role permissions, view Employee Account Role Permissions.
Steps to Add a User Account.
1. Click name drop down in the top right corner and click My Account.

2. Click on Users.

3. Click + Add User.

4. Click Create User and fill in First and Last name, email address, and the role you want them to have.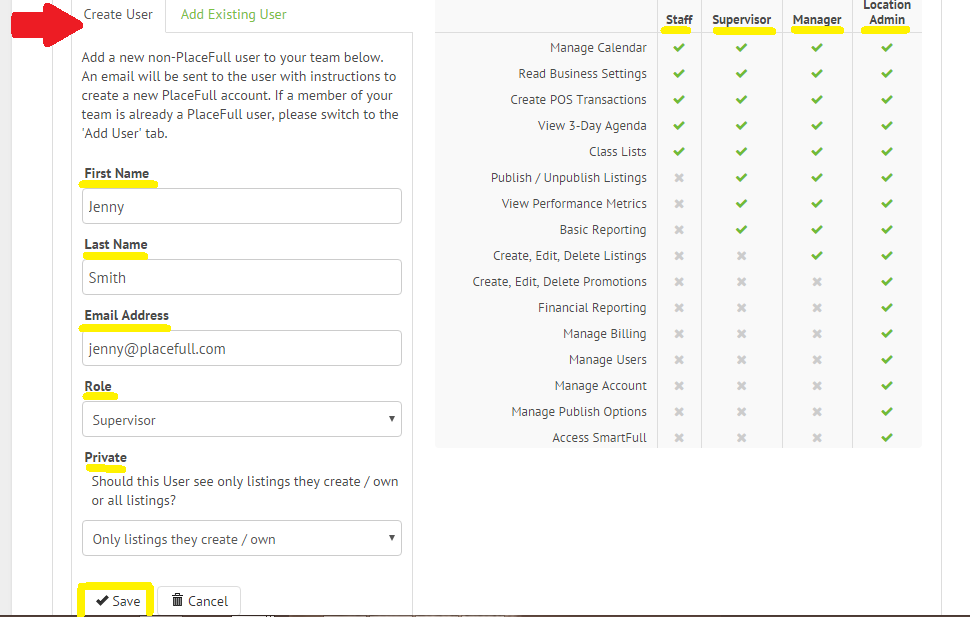 You can decide if you want this user to see only their events (listings) or have access to see all listings. Location Admin will not have this option as they can see all events/listings.
Once the account is created, the new user must log into their email and activate their account. At this point they will set their own password for the account, and have access to the permissions you allowed.