Installing the Facebook app is quick and easy! Watch and follow the steps below.
1. Click Publish from your PlaceFull dashboard.
2. Click the Facebook tab.
3. Click the Install PlaceFull App button.
4. Select the Facebook page that you want to install the app to from the drop-down menu.
5. Click Add Page Tab.

6. Log in to your Facebook business page. 
7. Click Manage tabs on from the left side menu.

8. From the Edit Page tab, scroll down in the Tabs section until you find the Book It tab.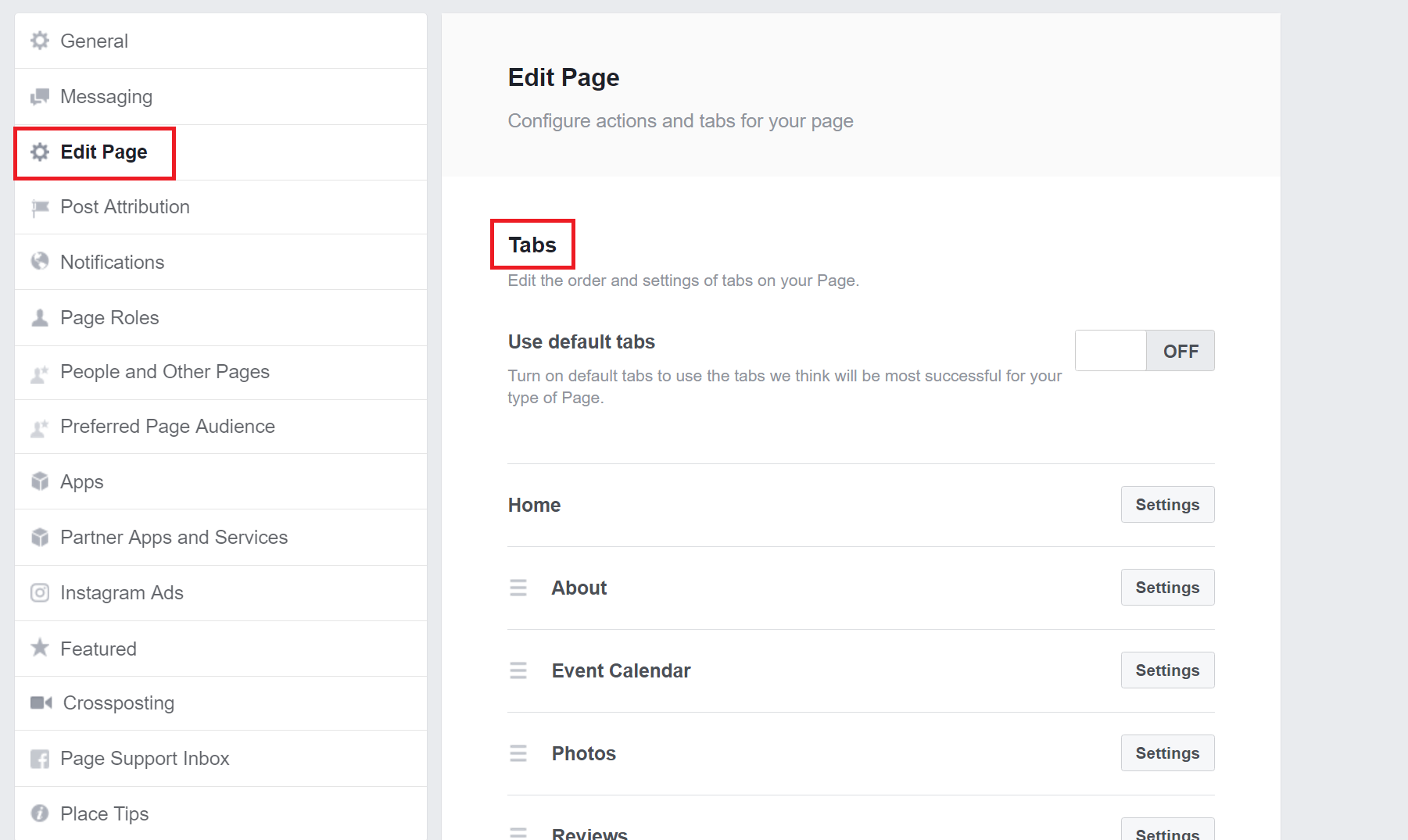 9. Drag and drop the tab to where you would like it placed on the menu - the tab arrangement will automatically save.

10. View your home page and click the Book It tab to view your Facebook friendly PlaceFull listings.