Changing your email address is a quick and easy process. Just login to your PlaceFull online booking dashboard, and follow the directions below:
1. Click the green drop-down arrow in the top right corner and click My Account.
2. Under the General Tab, click on the email address text box and enter your new email address.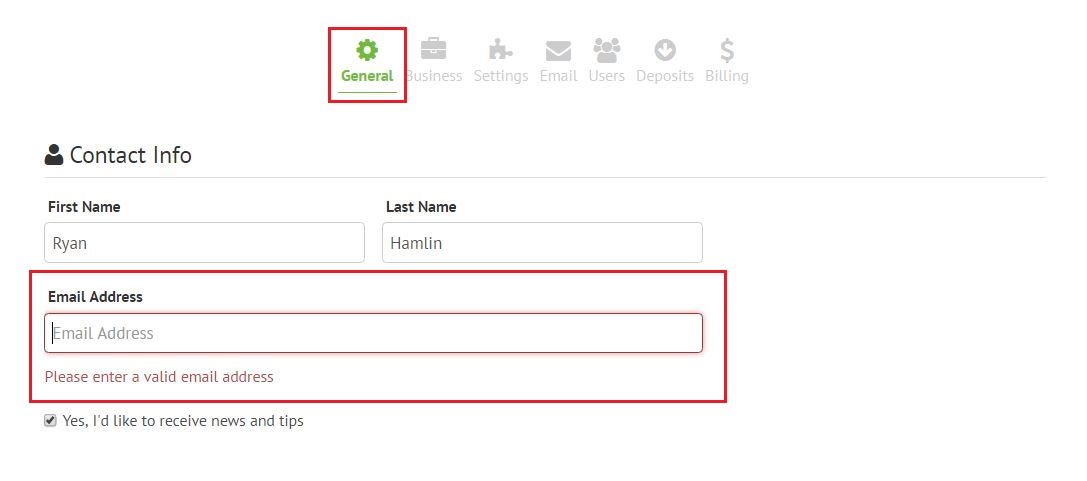 3. Click the green Save Changes button.