1. Log into your PlaceFull account, click the drop down in the top right corner, and select My Account.

2. Under the General tab click on the Change My Password button - located under Security Info.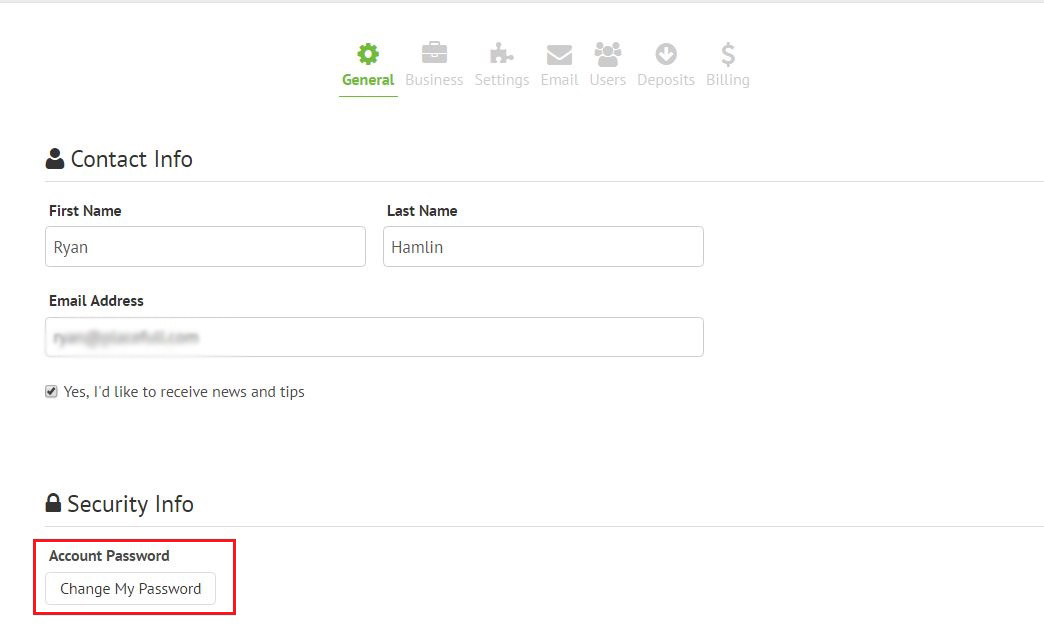 3. A pop-up window will appear and that requires you to enter your current password and your new password. Once you have filled in all 3 fields, click Save Password.