Repeatable notes are here to make your PlaceFull experience easier. Follow these steps:
1. Click the Calendar tab on your PlaceFull dashboard.
2. Click the day you want the note to start on your calendar to open the "Block Off Time" window.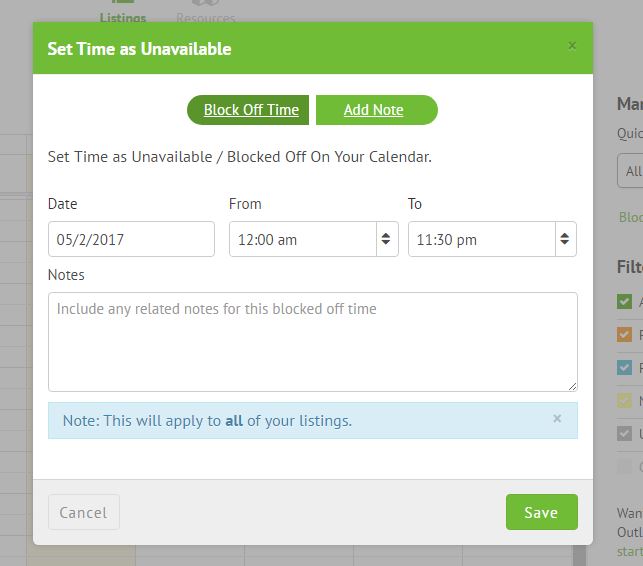 3. Click the Add Note tab at the top of the window.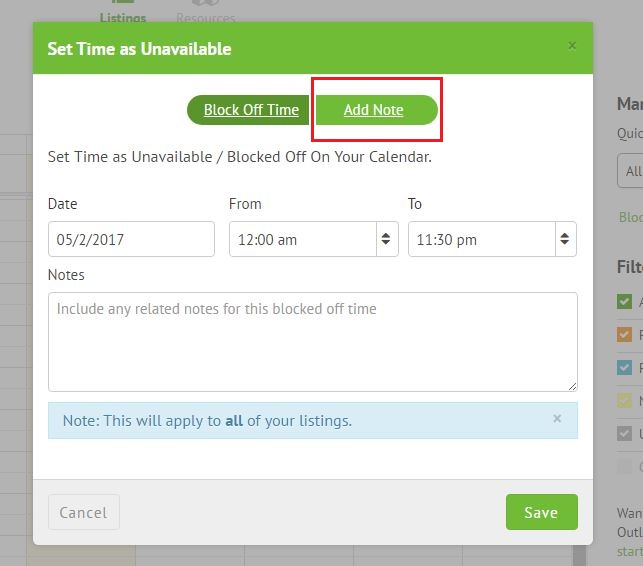 4. Click the Repeating check box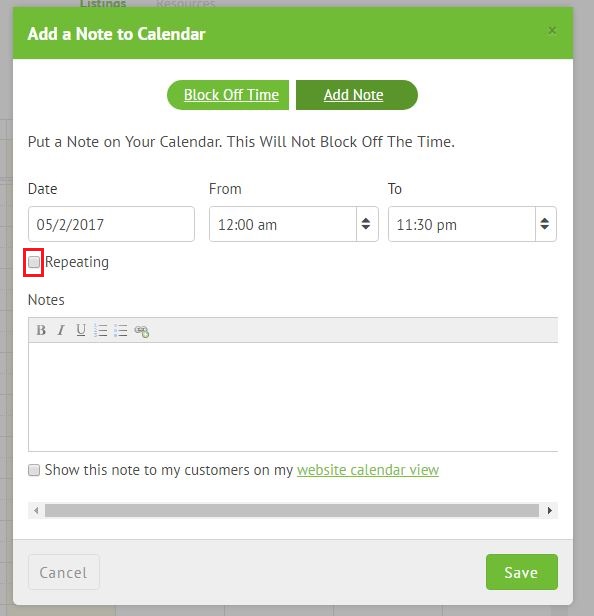 5. Add your note. Set the days of the week you wish to have this note repeated. Then click save.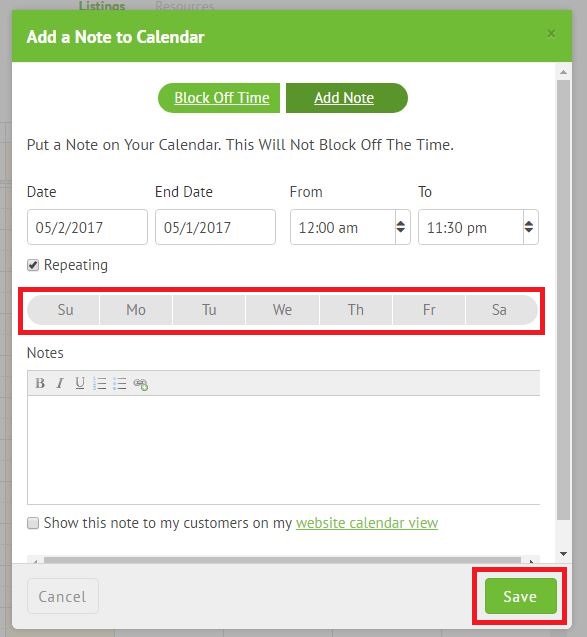 Your notes will now repeat on the days you set, saving you time!