If you manage your business site with WordPress, follow the instructions below to embed your PlaceFull listings directly on your website.
How to Embed on a WordPress Website
1. Create a new page or open the page on the website page where you want your PlaceFull listing(s) to appear.
2. Add embedding text box by selecting embeds.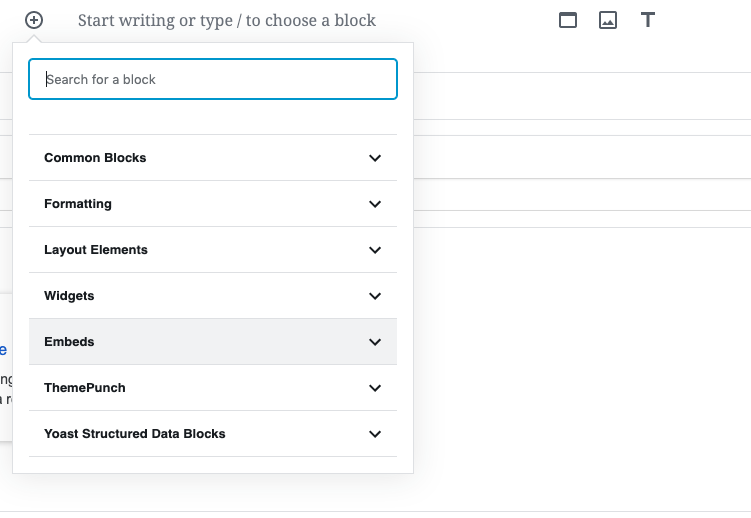 3. Next, click the "Embed" BUTTON.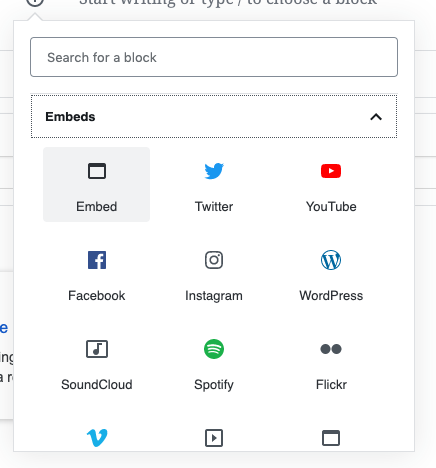 4. This will bring up a text box. Don't write anything here. Click the button with 3 dots that are below the title of the page. In this case, below the "Embedding" title.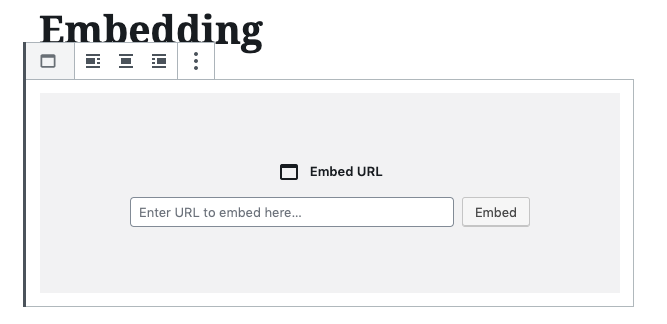 5. When the popup comes up, select "Edit as HTML".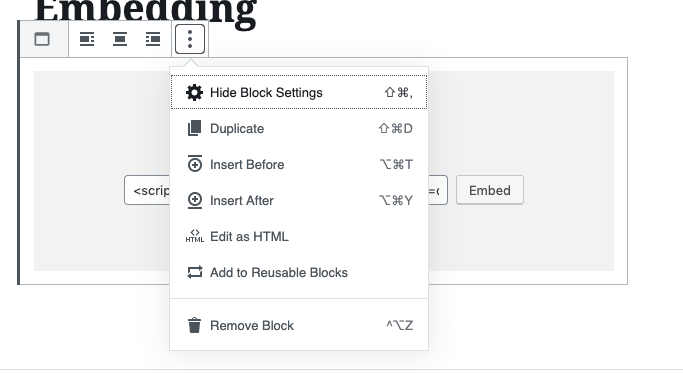 6. Next, log on to your PlaceFull account, and copy your PlaceFull listing code (located under the Publish tab from your PlaceFull dashboard).
7. Turn back to your website page and paste the PlaceFull listing code into the HTML text field.  

7. Click Publish.
8. Your page you added this to on your website should now look like this: